The first single from the soundtrack album "Hotel Oslo" was released as a radio promo only CD in Norway. Written and produced by Kjetil Bjerkestrand and Magne Furuholmen this track features vocals by Freddie Wadling. The version offered on this CD is slightly edited (4:02) compared to the album version (4:33).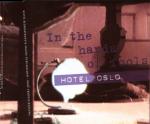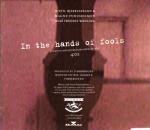 The single comes in a slim-line case and has a similar cover design to the "Hotel Oslo" CD album with a slightly-out-of-focus picture of a white lamp sitting on the floor underneath a table. The title, written in purple type-writer font, is placed over the picture with "Hotel Oslo" printed in white on a purple strip below.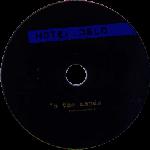 The text "Kjetil Berkestrand & Magne Furuholmen - vocal: Freddi Wadling" has been printed down a leg of a table to the left of the lamp. "Promotion - Not For Sale" has been printed in large white letters on the section of the sleeve which can be seen through the back of the case.
The inner sleeve features an enlarged section of the same photo, showing only an out-of-focus shot of the pedestal of the table. Printed over this picture are the titles plus other copyright information.
The CD is black with "Hotel Oslo" written in black letters on a blue strip across the top and the title in silver letters at the bottom. .